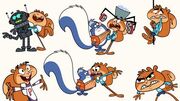 Scaredy Squirrel is a friendly,hygenic and a hard worker.He works in the Stash N' Hoard a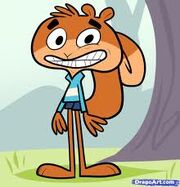 s a stacker. His best friends are Richard and Dave.

Scaredy is a orange, cream colored squirrel, He's heavily organized and clean. He has a blue jacket and shorts but no shoes. He wears his apron when at work. 
Ad blocker interference detected!
Wikia is a free-to-use site that makes money from advertising. We have a modified experience for viewers using ad blockers

Wikia is not accessible if you've made further modifications. Remove the custom ad blocker rule(s) and the page will load as expected.